WaveVR_FoveatedRendering¶
Manual¶
Introduction
Foveated Rendering can help reduce the power usage and slightly increase performance by sacrificing the quality of peripheral region. It keeps the resolution of foveated region, which means the central of the field of view. And it reduces the resolution of peripheral region, which is surround the foveated region. See the sample image below.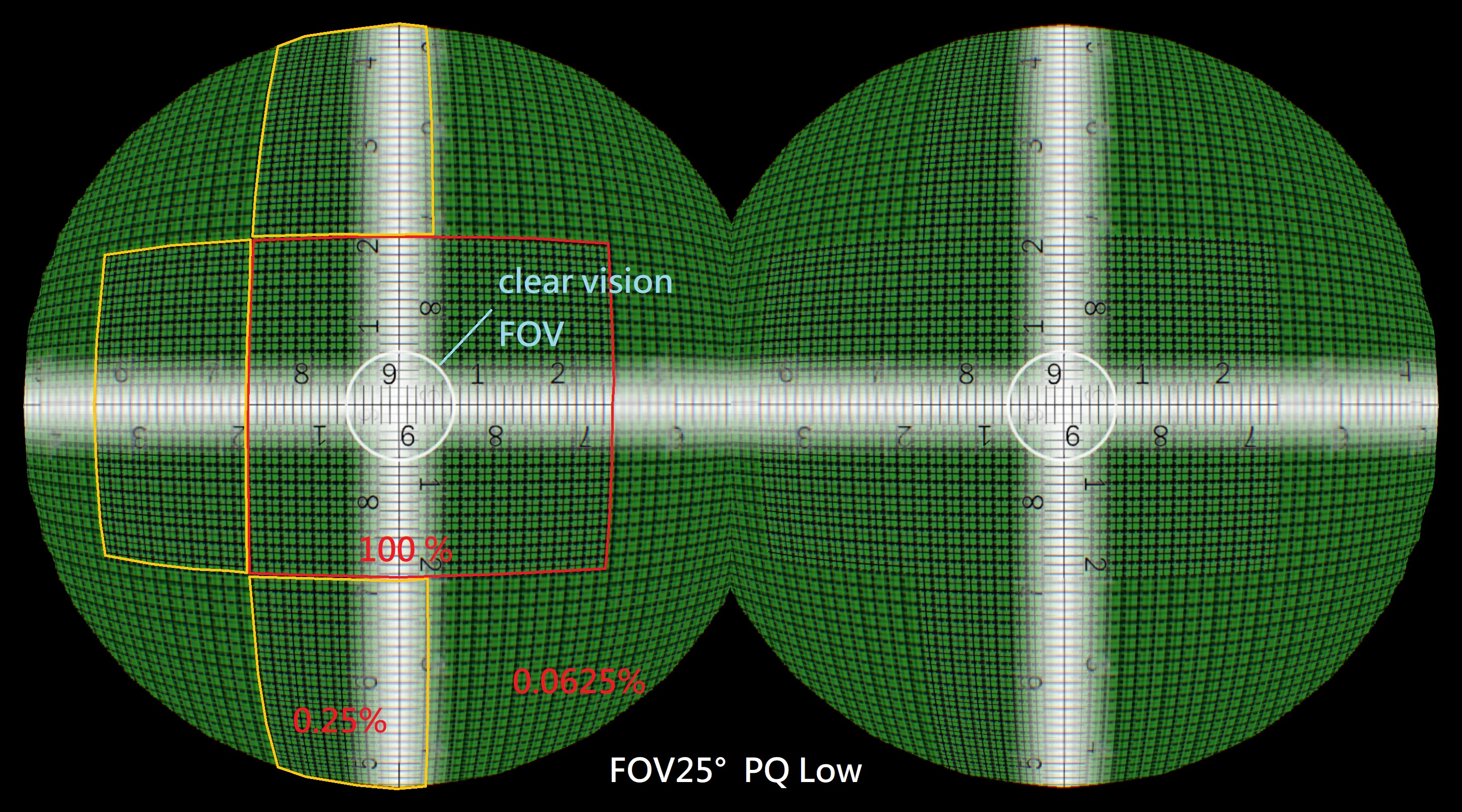 The foveated region size can be set by LeftClearVisionFOV and RightClearVisionFOV. The FOV value means the angle of field of view. We will guarantee the clear vision FOV region will be full resoluion.
The quality of peripheral region can be set by by LeftPeripheralQuality and RightPeripheralQuality. Outside the clear vision FOV, the resoluion will be downgrade if possible. However where to downgrade, and how the resolution downgrade, depend on platform design. We can only guarantee the central is clear.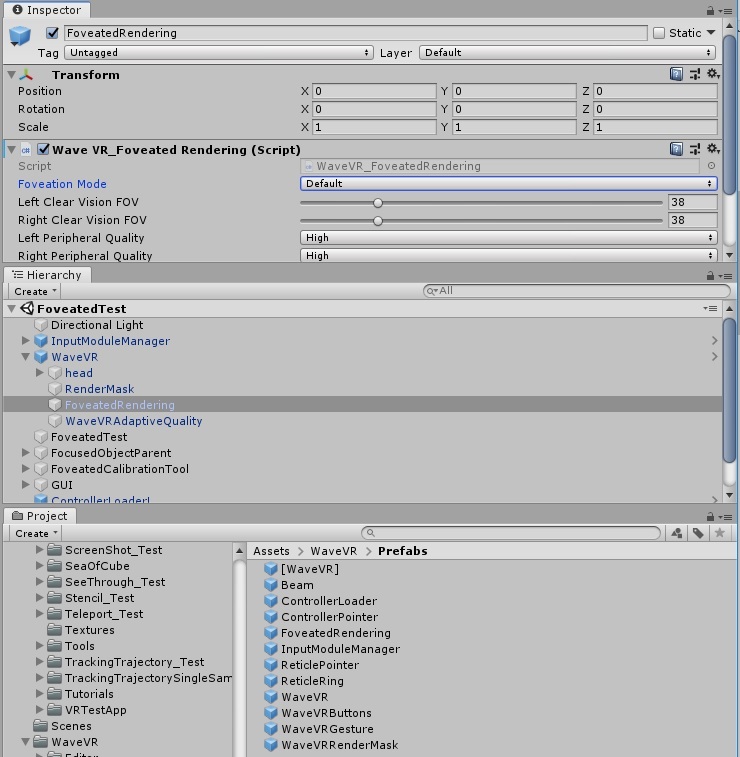 Fixed Foveated Rendering
The fixed foveated rendering keeps the focal point in front of head (the centerCamera in WaveVR_Render). Since the eye tracking data is not available, the focal point can't move. Therefore set it to a fix position. The field Static Focal Point can set the focal point positon. It will generate a tracked object, which follows centerCamera's GameObject, to simulate the eye tracking data. When you move or rotate your head, your focal point always be in front of you.
Random Foveated Rendering
You can set your own tracked object and the focal point will follow your object. Or directly set the screen space position in NDC by API to move the focal point.
MSAA
Using MSAA can make the image quality better. However the effect to the foveated rendering is unpredictable. Because the sampling method, some foveated rendering effet may look worse or better under MSAA 2x and 4x.
singlepass and RenderMask
The singlepass, RenderMask and foveated rendering can be enabled at the same time. The effect will be different due to different scene, enable the singlepass, RenderMask and foveated rendering at the same time may make the effect worse. Please consider that whether to enable the singlepass, RenderMask and foveated rendering at the same time.
Prefab
In WaveVR prefab the FoveatedRendering is default included. But not default enabled.
If you use the FoveatedRendering prefab, it is default enabled.
Class WaveVR_FoveatedRendering¶