WaveXRSettings¶
WaveXRSettings is where you can configure various built-in features. After importing the Wave XR Plugin, customize WaveXRSettings through the following: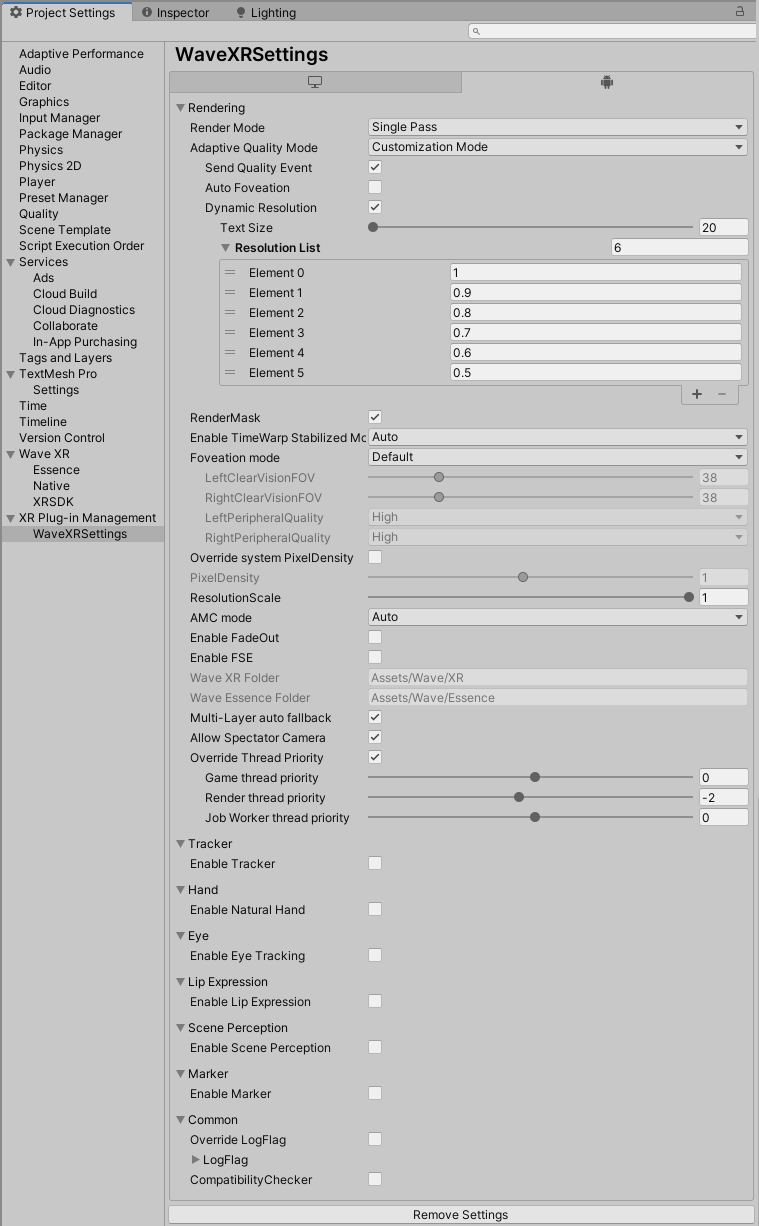 Common¶
Override Log Flag¶
Override the Log Flag for native. The default Log Flag is 0x11101(69889). This means that the log levels of Basic, Lifecycle, Render, and Input are set to 1. Select Override Log Flag to customize the Log Flag.
You can override the Log Flag and set everything to 0 so that the Wave XR Plugin native code will generate fewer logs. If you set Log Flag to 0xFFFFF, there will be a large number of logs. If you need to report issues, enable more Log Flag to collect related log and email the log to us.
Log Flag¶
Select a check box to toggle a Log Flag (an X will appear when enabled). For each row of Log Flag check boxes, the leftmost box represents the lowest bit and the rightmost box represents the highest bit. Setting a higher bit will create a log that is more detailed.
Log Flag For Native¶
The final result of chosen bits in the Log Flag field. You can also modify the Log Flag here.