Lip Expression¶
VIVE Wave™ plugin supports the Lip Expression feature. By following this guide you can retrieve total 37 lip expression values representing as the illustrations below.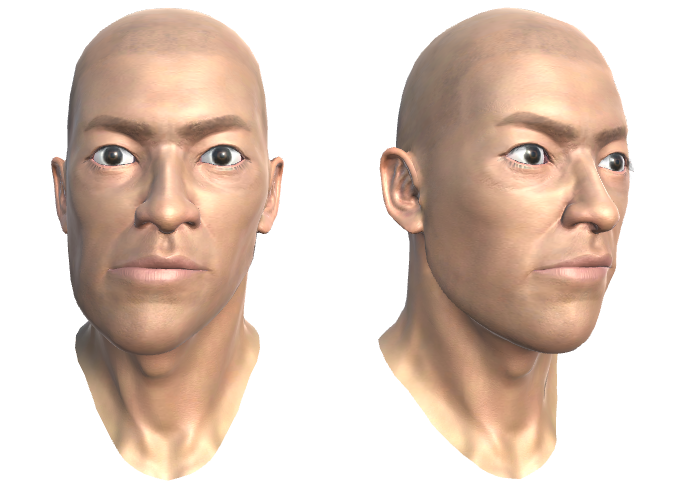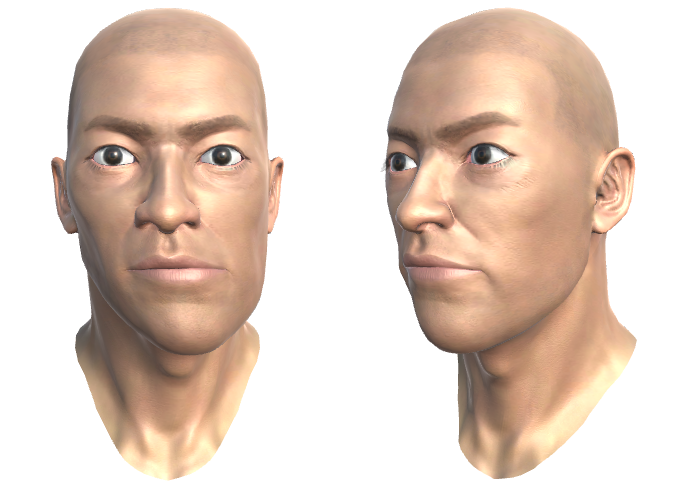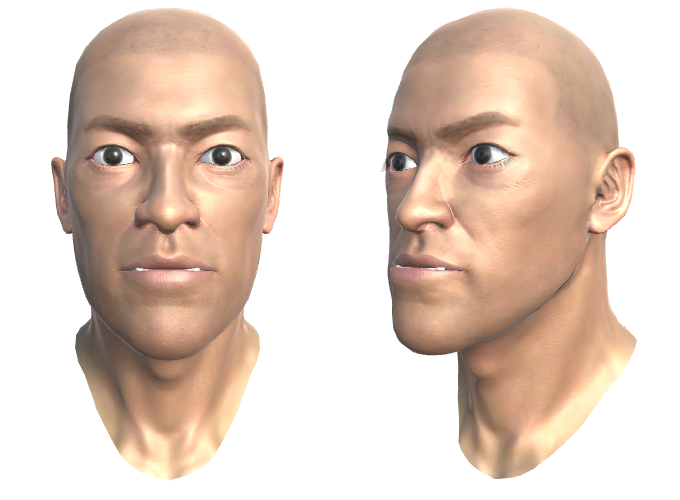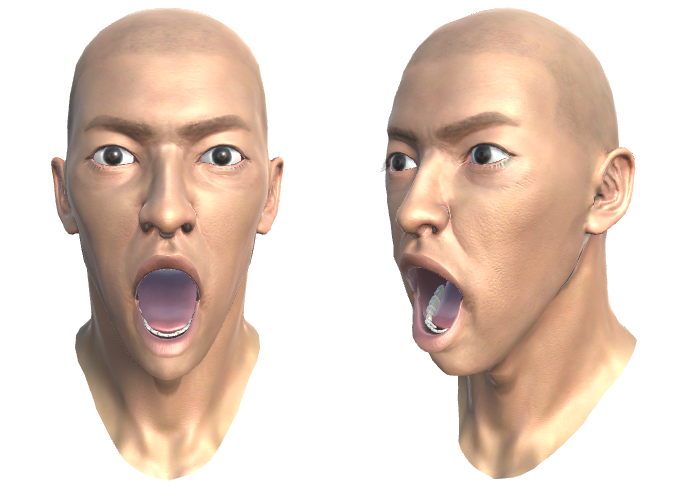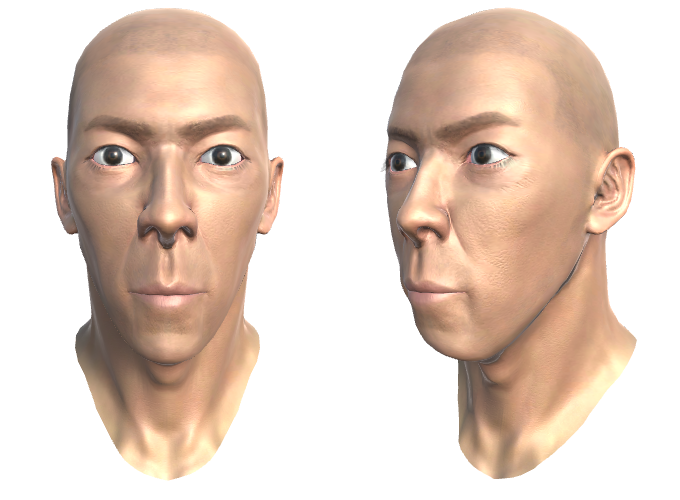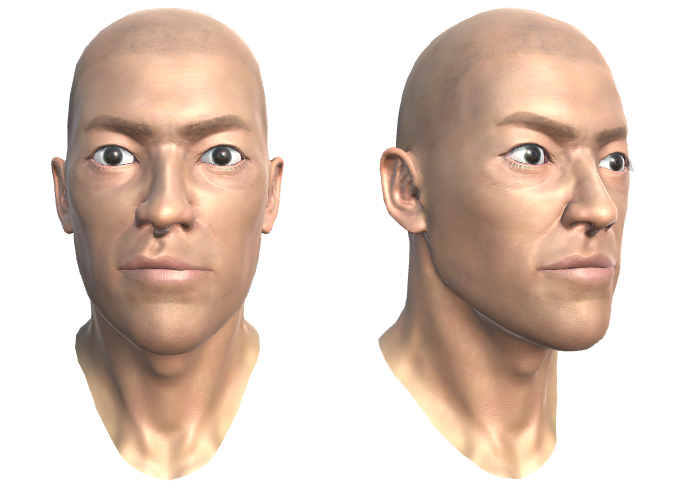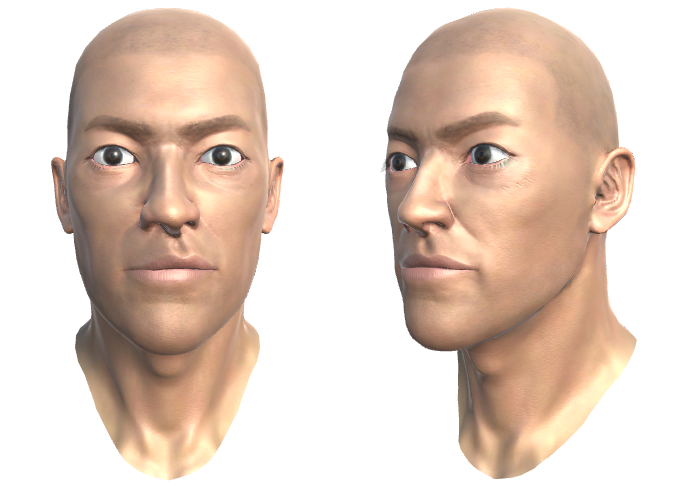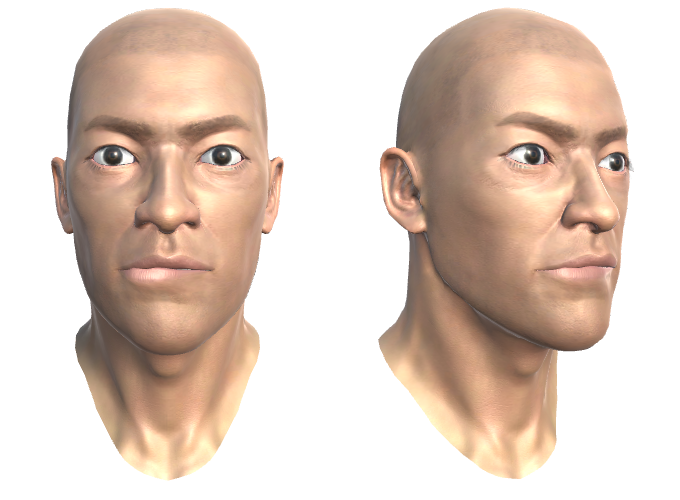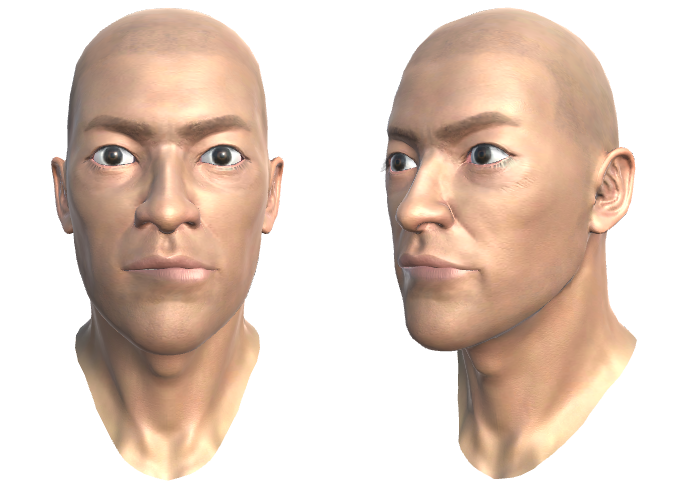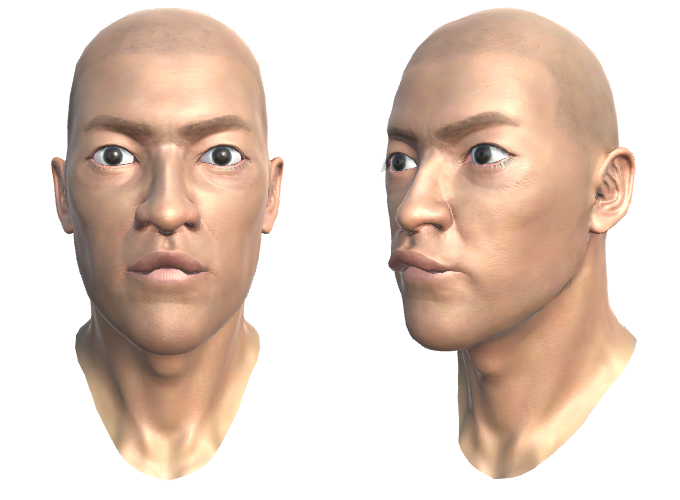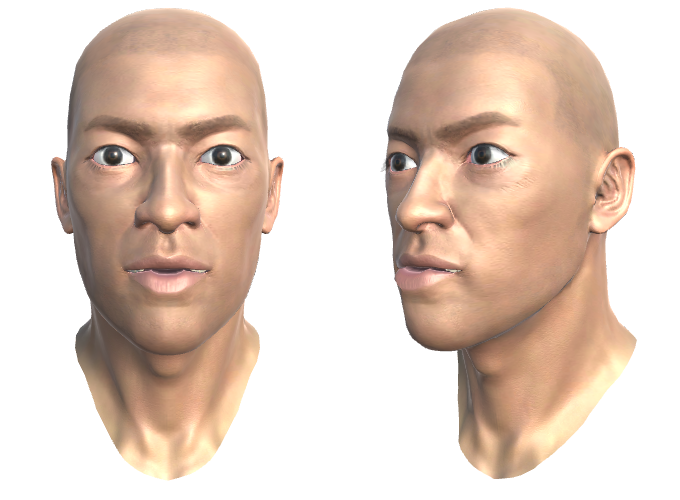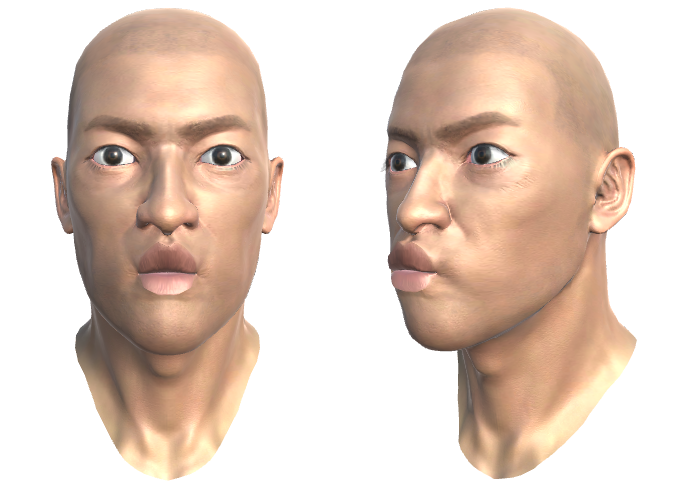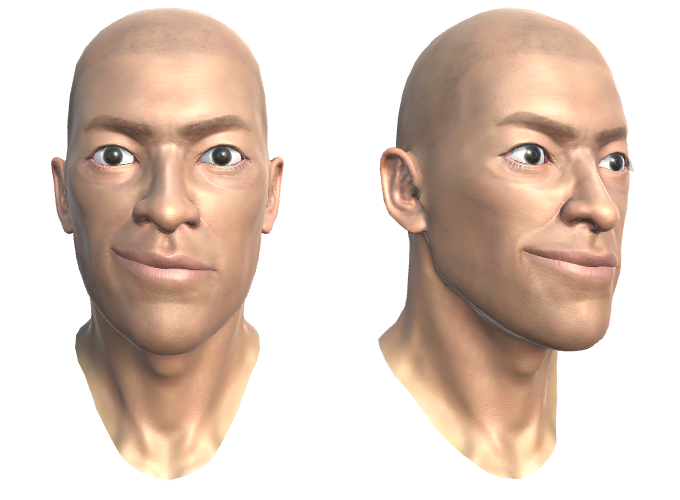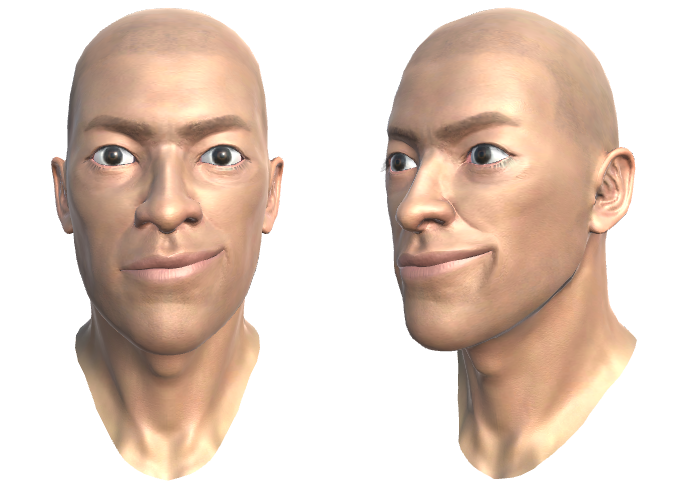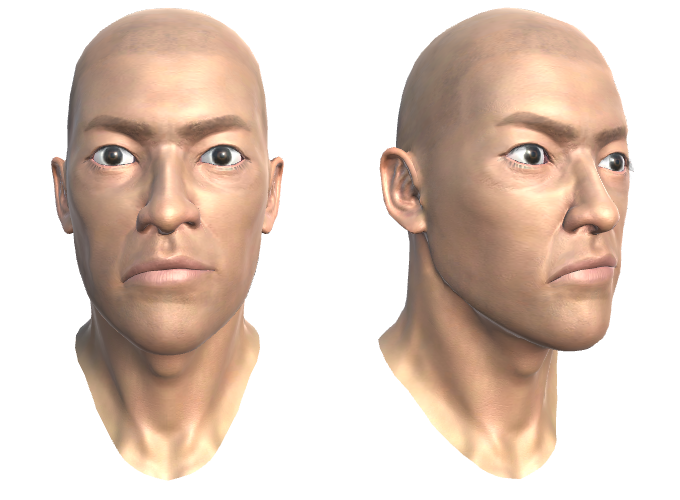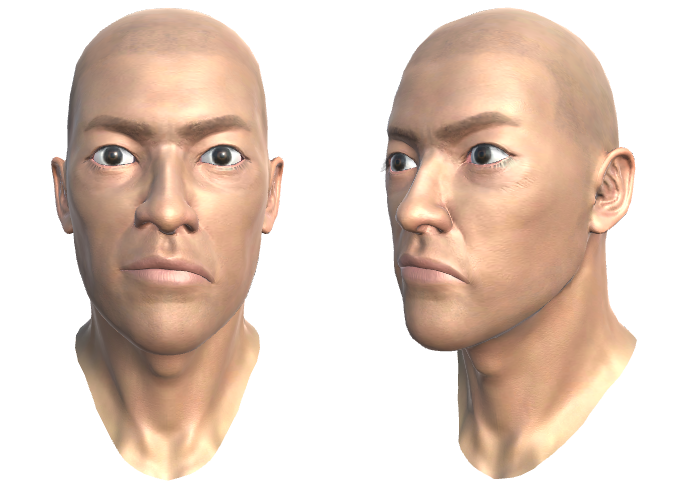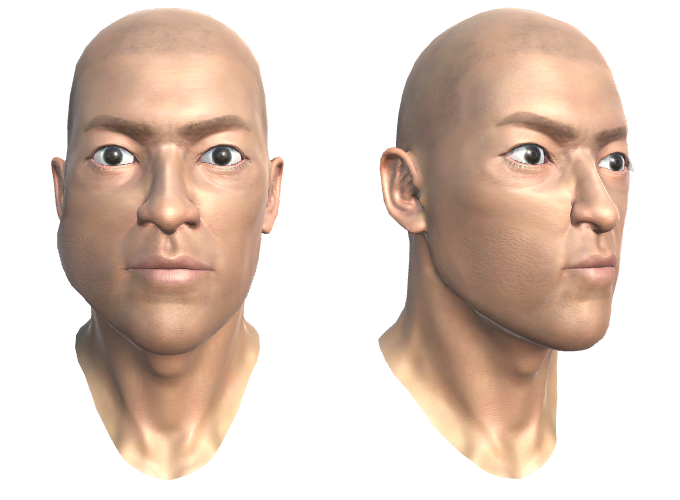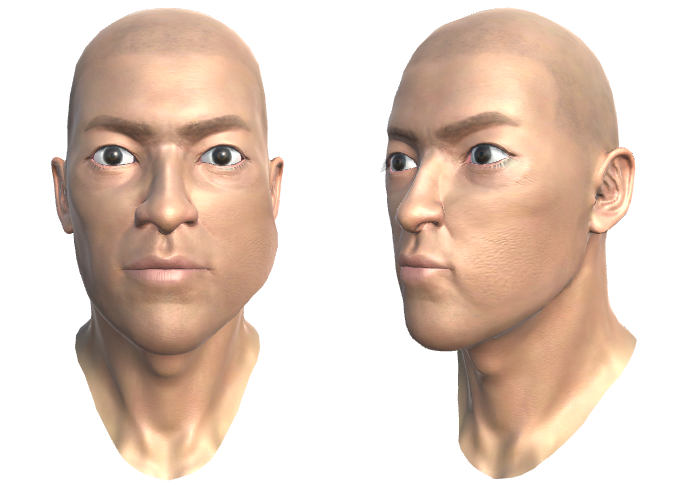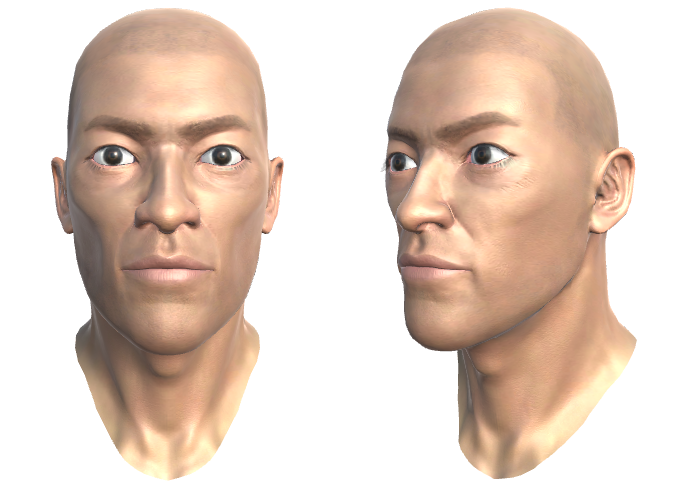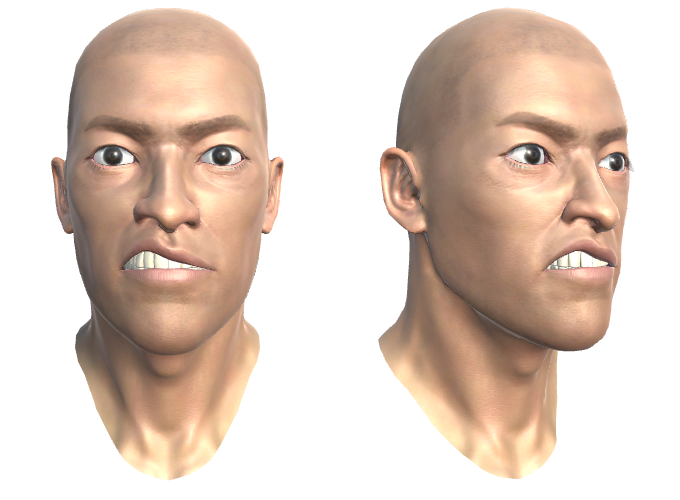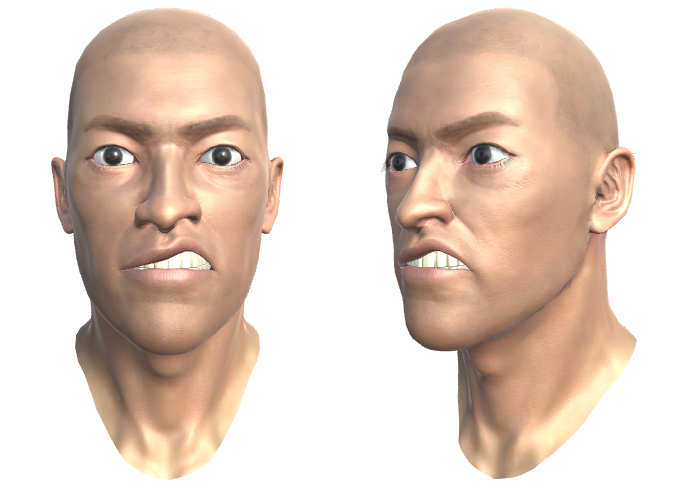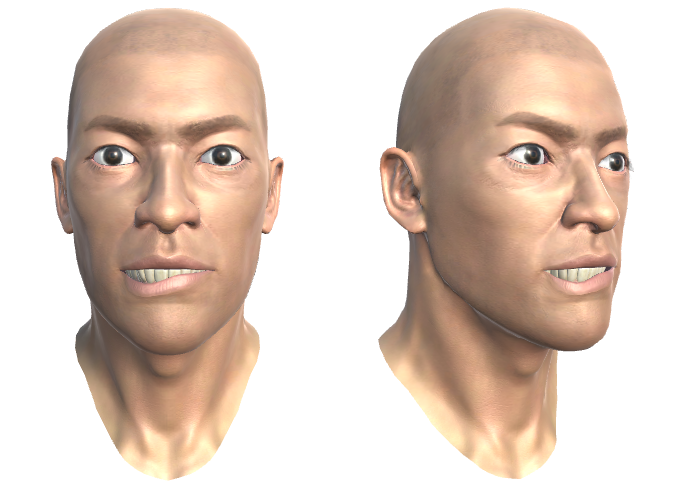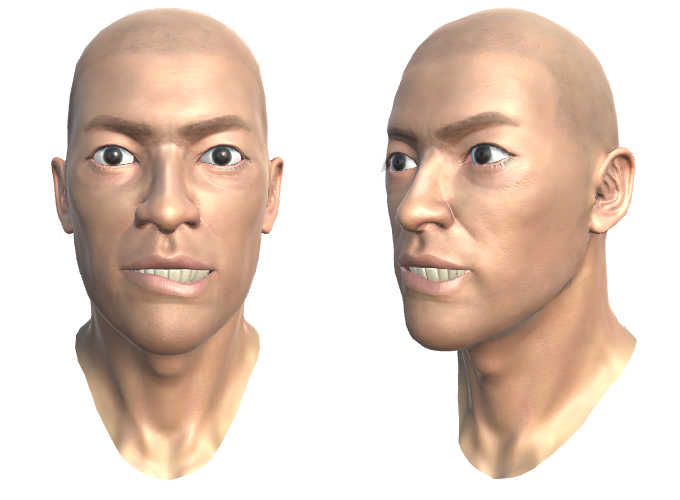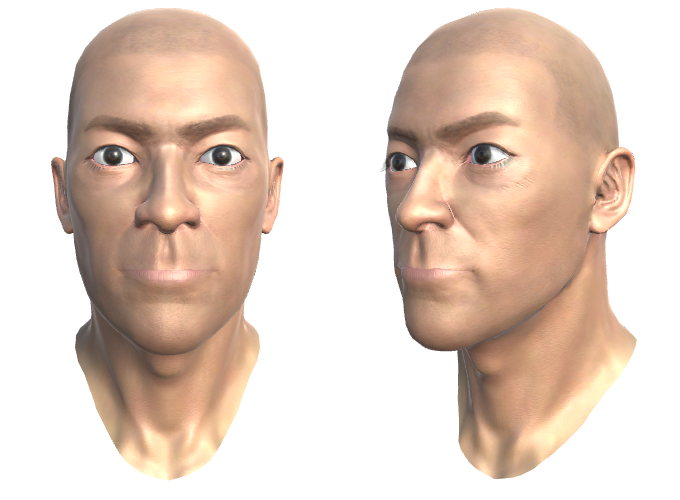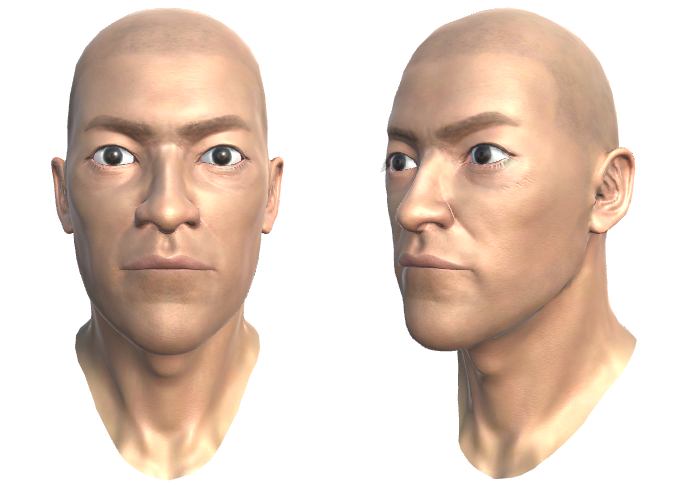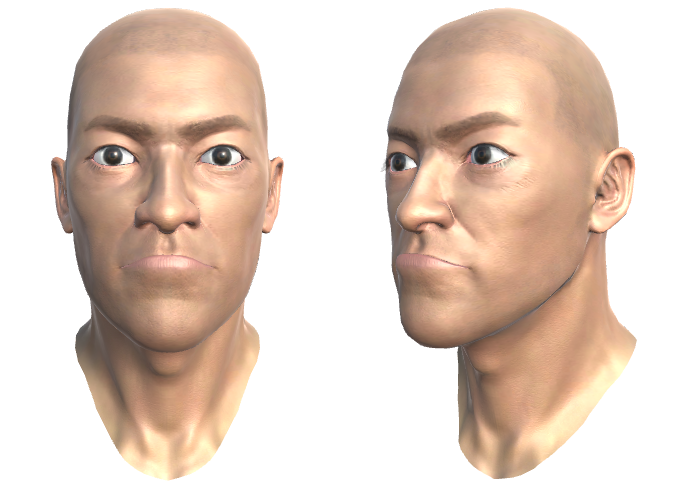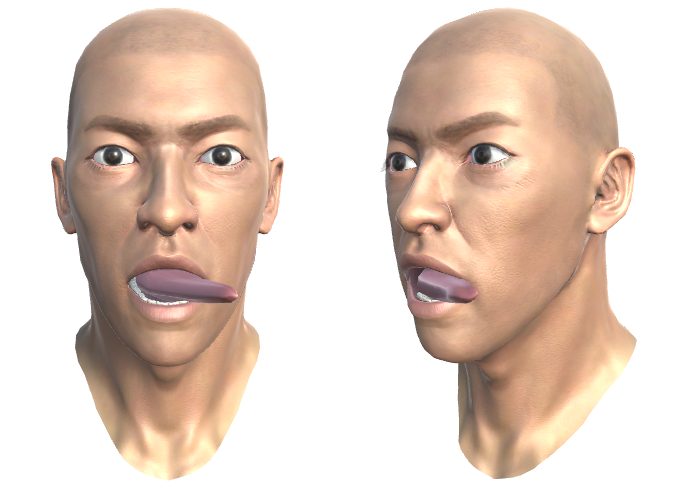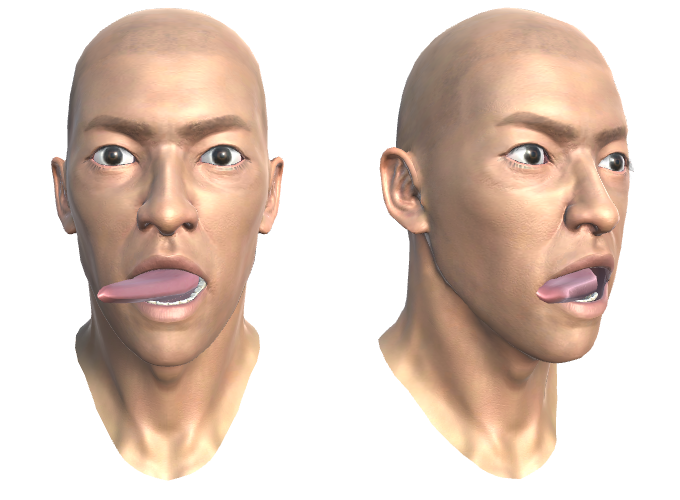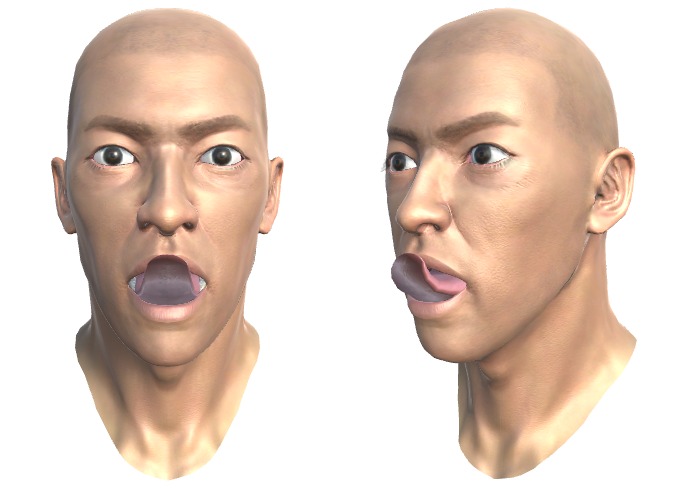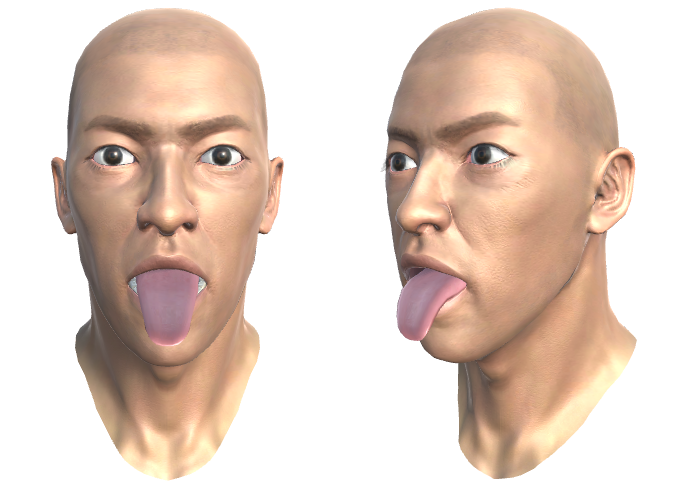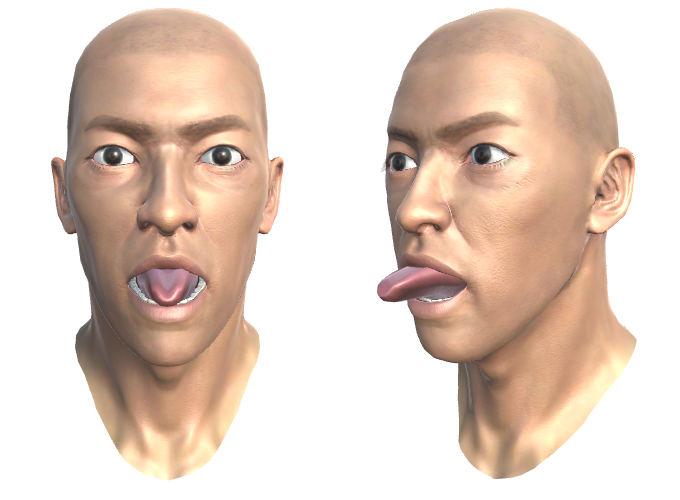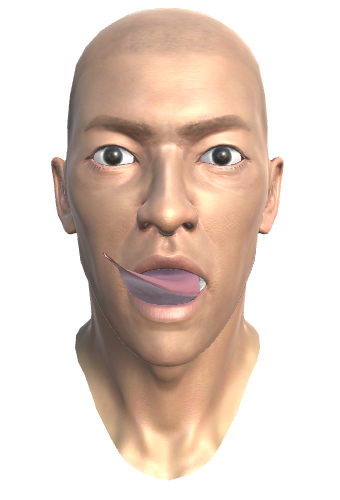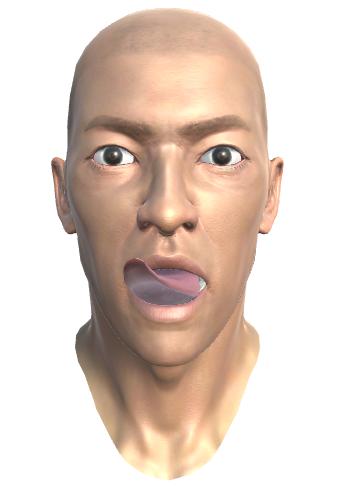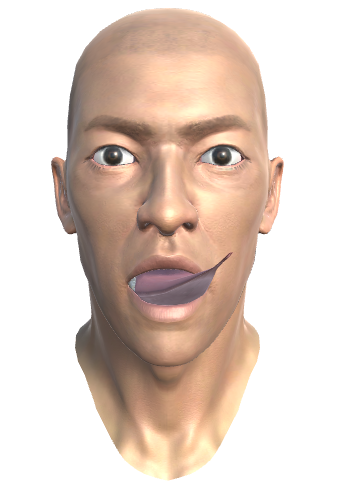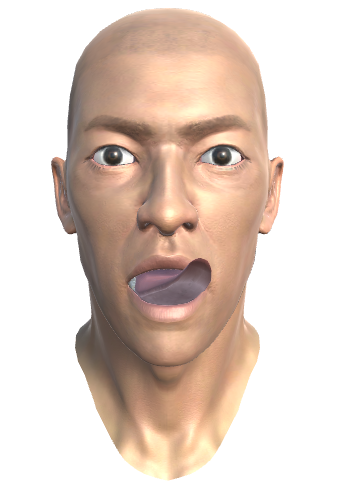 35.TONGUE_DOWNRIGHT_MORPH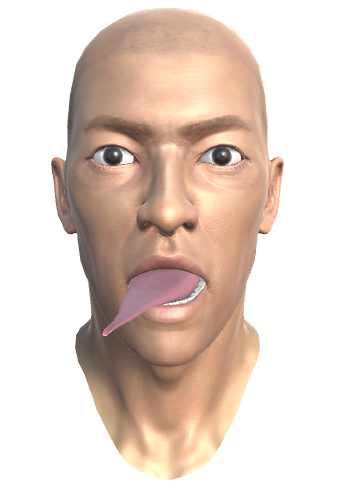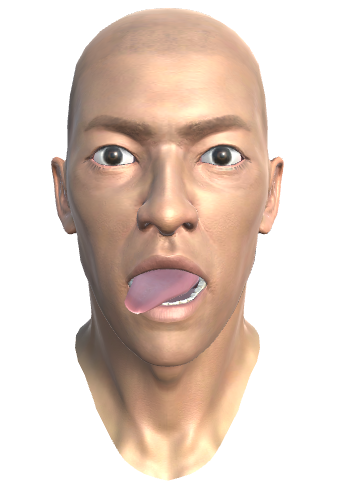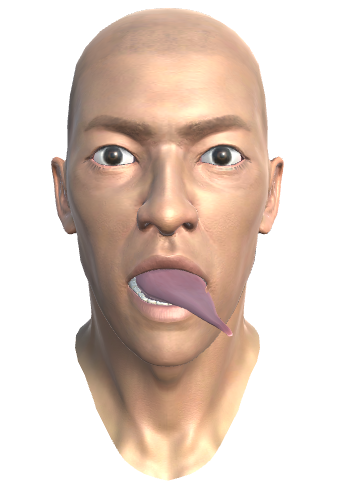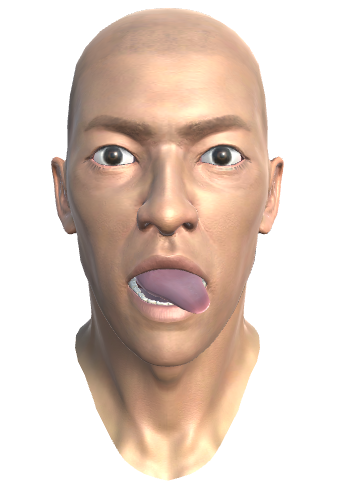 Modify AndroidManifest.xml¶
To enable the Eye Tracking feature, you have to add below content to your AndroidManifest.xml.
<

uses

-

feature

 

android

:

name

=

"wave.feature.lipexpression"

 

android

:

required

=

"true"

 

/>



Or you can go to Project Settings > Plugins > Wave VR > Lip and select the Enable Lip Expression option.

Lip Expression API¶
The Blueprint Function Library of Lip Expression is defined in Plugins > WaveVR > Source > WaveVR > Public > LipExpression > WaveVRLipExpBPLibrary.h.
#include "LipExpression/WaveVRLipExpBPLibrary.h"





UENUM

(

BlueprintType

,

 

Category

 

=

 

"WaveVR|Lip"

)




enum

 

class

 

EWaveVRLipExp

 

:

 

uint8




{


    

Jaw_Right

               

=

 

0

,

//

WVR_LipExpression

.

WVR_LipExpression_Jaw_Right

,


    

Jaw_Left

                

=

 

1

,

//

WVR_LipExpression

.

WVR_LipExpression_Jaw_Left

,


    

Jaw_Forward

             

=

 

2

,

//

WVR_LipExpression

.

WVR_LipExpression_Jaw_Forward

,


    

Jaw_Open

                

=

 

3

,

//

WVR_LipExpression

.

WVR_LipExpression_Jaw_Open

,


    

Mouth_Ape_Shape

         

=

 

4

,

//

WVR_LipExpression

.

WVR_LipExpression_Mouth_Ape_Shape

,


    

Mouth_Upper_Right

       

=

 

5

,

//

WVR_LipExpression

.

WVR_LipExpression_Mouth_Upper_Right

,

      

//

 

5


    

Mouth_Upper_Left

        

=

 

6

,

//

WVR_LipExpression

.

WVR_LipExpression_Mouth_Upper_Left

,


    

Mouth_Lower_Right

       

=

 

7

,

//

WVR_LipExpression

.

WVR_LipExpression_Mouth_Lower_Right

,


    

Mouth_Lower_Left

        

=

 

8

,

//

WVR_LipExpression

.

WVR_LipExpression_Mouth_Lower_Left

,


    

Mouth_Upper_Overturn

    

=

 

9

,

//

WVR_LipExpression

.

WVR_LipExpression_Mouth_Upper_Overturn

,


    

Mouth_Lower_Overturn

    

=

 

10

,

//

WVR_LipExpression

.

WVR_LipExpression_Mouth_Lower_Overturn

,

   

//

 

10


    

Mouth_Pout

              

=

 

11

,

//

WVR_LipExpression

.

WVR_LipExpression_Mouth_Pout

,


    

Mouth_Smile_Right

       

=

 

12

,

//

WVR_LipExpression

.

WVR_LipExpression_Mouth_Smile_Right

,


    

Mouth_Smile_Left

        

=

 

13

,

//

WVR_LipExpression

.

WVR_LipExpression_Mouth_Smile_Left

,


    

Mouth_Sad_Right

         

=

 

14

,

//

WVR_LipExpression

.

WVR_LipExpression_Mouth_Sad_Right

,


    

Mouth_Sad_Left

          

=

 

15

,

//

WVR_LipExpression

.

WVR_LipExpression_Mouth_Sad_Left

,

         

//

 

15


    

Cheek_Puff_Right

        

=

 

16

,

//

WVR_LipExpression

.

WVR_LipExpression_Cheek_Puff_Right

,


    

Cheek_Puff_Left

         

=

 

17

,

//

WVR_LipExpression

.

WVR_LipExpression_Cheek_Puff_Left

,


    

Cheek_Suck

              

=

 

18

,

//

WVR_LipExpression

.

WVR_LipExpression_Cheek_Suck

,


    

Mouth_Upper_UpRight

     

=

 

19

,

//

WVR_LipExpression

.

WVR_LipExpression_Mouth_Upper_Upright

,


    

Mouth_Upper_UpLeft

      

=

 

20

,

//

WVR_LipExpression

.

WVR_LipExpression_Mouth_Upper_Upleft

,

     

//

 

20


    

Mouth_Lower_DownRight

   

=

 

21

,

//

WVR_LipExpression

.

WVR_LipExpression_Mouth_Lower_Downright

,


    

Mouth_Lower_DownLeft

    

=

 

22

,

//

WVR_LipExpression

.

WVR_LipExpression_Mouth_Lower_Downleft

,


    

Mouth_Upper_Inside

      

=

 

23

,

//

WVR_LipExpression

.

WVR_LipExpression_Mouth_Upper_Inside

,


    

Mouth_Lower_Inside

      

=

 

24

,

//

WVR_LipExpression

.

WVR_LipExpression_Mouth_Lower_Inside

,


    

Mouth_Lower_Overlay

     

=

 

25

,

//

WVR_LipExpression

.

WVR_LipExpression_Mouth_Lower_Overlay

,

    

//

 

25


    

Tongue_Longstep1

        

=

 

26

,

//

WVR_LipExpression

.

WVR_LipExpression_Tongue_Longstep1

,


    

Tongue_Left

             

=

 

27

,

//

WVR_LipExpression

.

WVR_LipExpression_Tongue_Left

,


    

Tongue_Right

            

=

 

28

,

//

WVR_LipExpression

.

WVR_LipExpression_Tongue_Right

,


    

Tongue_Up

               

=

 

29

,

//

WVR_LipExpression

.

WVR_LipExpression_Tongue_Up

,


    

Tongue_Down

             

=

 

30

,

//

WVR_LipExpression

.

WVR_LipExpression_Tongue_Down

,

            

//

 

30


    

Tongue_Roll

             

=

 

31

,

//

WVR_LipExpression

.

WVR_LipExpression_Tongue_Roll

,


    

Tongue_Longstep2

        

=

 

32

,

//

WVR_LipExpression

.

WVR_LipExpression_Tongue_Longstep2

,


    

Tongue_UpRight_Morph

    

=

 

33

,

//

WVR_LipExpression

.

WVR_LipExpression_Tongue_Upright_Morph

,


    

Tongue_UpLeft_Morph

     

=

 

34

,

//

WVR_LipExpression

.

WVR_LipExpression_Tongue_Upleft_Morph

,


    

Tongue_DownRight_Morph

  

=

 

35

,

//

WVR_LipExpression

.

WVR_LipExpression_Tongue_Downright_Morph

,

 

//

 

35


    

Tongue_DownLeft_Morph

   

=

 

36

,

//

WVR_LipExpression

.

WVR_LipExpression_Tongue_Downleft_Morph

,


    

Max

,

//

WVR_LipExpression

.

WVR_LipExpression_Max

,




};





UENUM

(

BlueprintType

,

 

Category

 

=

 

"WaveVR|Lip"

)




enum

 

class

 

EWaveVRLipExpStatus

 

:

 

uint8




{


    

//

 

Initial

,

 

can

 

call

 

Start

 

API

 

in

 

this

 

state

.


    

NOT_START

,


    

START_FAILURE

,



    

//

 

Processing

,

 

should

 

NOT

 

call

 

API

 

in

 

this

 

state

.


    

STARTING

,


    

STOPING

,



    

//

 

Running

,

 

can

 

call

 

Stop

 

API

 

in

 

this

 

state

.


    

AVAILABLE

,



    

//

 

Do

 

nothing

.


    

NO_SUPPORT




};





void

 

UWaveVRLipExpBPLibrary

::

StartLipExp

()




void

 

UWaveVRLipExpBPLibrary

::

StopLipExp

()




EWaveVRLipExpStatus

 

UWaveVRLipExpBPLibrary

::

GetLipExpStatus

()




bool

 

UWaveVRLipExpBPLibrary

::

IsLipExpAvailable

()





//

 

Specify

 

a

 

type

 

of

 

enum

 

EWaveVRLipExp

 

to

 

retrieve

 

the

 

expression

 

value

 

as

 

float

.




float

 

UWaveVRLipExpBPLibrary

::

GetLipExpValue

(

EWaveVRLipExp

 

lipExp

)




bool

 

UWaveVRLipExpBPLibrary

::

GetLipExpData

(

TArray

<

float

>&

 

OutValue

)